Kathy Guthadjaka with her granddaughter, Gurang Gurang
CLICK FOR EARLIER STORY AND COMMENTS ON THIS
By Stop the Intervention Collective Sydney
Australian Aborigines have tabled two reports at the United Nation's Pre-Sessional Meeting on the Rights of the Child in Geneva. These reports looked closely at whether Australia's commitments through the Convention on the Rights of the Child are being complied with. The first report, Listen to Children was far reaching across the nation's children in its comment. The second complementary report, Children of the Intervention, focused solely on those children living in the 'prescribed communities' of the Northern Territory and under separate legislation to all other Australian children.
This presentation prepared by two Aboriginal women, Djapirri Mununggirritj and Kathy Guthadjaka expressed fear for the children of the Northern Territory. "We fear for their future, for their ability to learn to walk in two worlds, to obtain an education and a job. We fear for their health and their general well-being. But most of all, we fear that these recent changes [NTER legislation] will lead to the loss of our land, our culture and our language."
They believe that gross overcrowding and the failure to provide environmentally safe housing for children has put their health at grave risk.
Between 2008 and 2009, Northern Territory hospital records show that, in children between the ages of 0 and 14 years, an increase in skin infections of 8.8%, Upper Respiratory Infections of 25%, and Otitis Media by a staggering 124%.2
Malnutrition and also Nutritional Anaemia 3 have increased by 66% in children in the same age bracket. The cost of food in remote licensed stores is exhorbitant 4 and the delegates are expressing the need for food subsidies in remote areas of the Territory.
In 2006, the Committee on the Rights of the Child called on Australia to take adequate measures, within a set time period, to overcome the disparity in the nutritional status between indigenous and non-indigenous.5
Red Cross has recently referred to Aboriginal children under the age of five, in some remote areas of the Northern Territory as "suffering malnutrition at rates similar to children in countries like Ethiopia."6
Only a few days ago we had the visiting Secretary General of Amnesty International comparing life in Aboriginal communities with those in third-world countries.7
Even though it is known that Homelands are safer and healthier places for children to live within their communities, Government perversely plans to reduce financial support to homelands rather than to increase it.
Community elder, Kathy Gothadjaka, from the small homeland of Gawa on Elcho Island, brought to attention Government's failure to provide full-time teachers to the children who receive their schooling at the 45 Homeland Learning Centres that dot the Northern Territory. "Why is it", she asks, "that some children have a qualified teacher for only two or three days each week when all children have a right to a full-time education?"
Kathy Guthadjaka, a school teacher of many years, also expressed her concerns about the removal of the bilingual education programme from Northern Territory schools. This, she believes is the main cause of falling attendance rates.8
She states, "Bilingual learning programs recognise the importance of gaining competence in the child's first language, before introducing a second language".
She has referred to the current draft proposal to allow a quasi re-introduction of the program to some schools as, "a compromise policy 9 that fails at every level to commit to a successful re-introduction of bilingual learning".
'concerned Australian' spokesperson, Michele Harris says, "Surely, when basic rights are being denied to our children, Australia must listen to its critics. Change is long overdue. We need to look at our priorities. It is shameful that Aboriginal children appear to be at the bottom of the heap".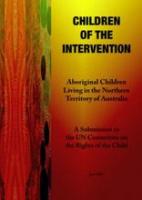 Children of the Intervention Report: http://www.concernedaustralians.com.au/media/Children-of-the-Interventio...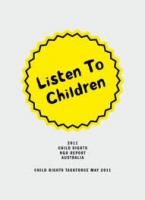 Listen to Children Report: http://www.childrights.org.au/__data/assets/pdf_file/0014/14405/Listenin...
Related:
A new report says the number of attempted suicides in communities affected by the federal intervention in the Northern Territory has doubled in four years.
Australian governments continue to disregard forewarnings from the United Nations, which include poor assessments of the Australian government by the UN Committee on the Elimination of Racial Discrimination, by the UN Periodic Reviews and by other agencies including UNICEF. Recently, the UN High Commissioner Navi Pillay slammed Australia's evident racism and maltreatment of peoples however the Australian government rejects the allegations and imputations - a hostile denial.
Treaty Republic – Aboriginal activist website
[1] Both reports available at www.concernedaustralians.com.au
[2] Closing the Gap Report July - Dec 2010 report. Last recoded period (from years 2008-2009) have been worked out based on figures provided in Table 3.2, p28 http://www.fahcsia.gov.au/sa/indigenous/pubs/nter_reports/closing_gap_NT...
[3] ibid
[4] See examples in Children of the Intervention at www.concernedaustralians.com.au p, 13
[5] See Convention Rights of Child Fortieth Session Oct 2005 - Concluding Observations, recommendation 48
[6] http://www.redcross.org.au/world-disasters-report-2011.aspx
[7] http://www.abc.net.au/news/2011-10-09/amnesty-slams-indigenous-condition...
[8] Attendance rates reported Dec 2010: 56.5% Closing the Gap July - December 2010
[9] http://www.det.nt.gov.au/__data/assets/pdf_file/0007/20104/LiteracyFrame...